Bill Gye - Chief Executive Officer, Community Mental Health Australia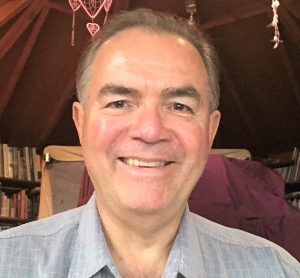 After completing my research thesis on the effects of meditation in 1976, I had a spread of working and traveling experiences. I began serious working in the 1979 with an NGO providing youth support services. Over the next four decades I worked with a range of organisations operating in the community, mental health and disability employment sectors and was CEO of Options Community Enterprises from 1988 to 2003. With a passionate interest in trying to "figure out" how the mind works in 1995 I completed a Masters in Cognitive Science (UNSW).
As General Manager of SFNSW Recovery Services I oversaw various mental health services including Personal Helpers and Mentors; Disability Employment Services; Day 2 Day Living; and Partners in Recovery; as well as a variety of State funded services with a focus on transition to NDIS. As CEO of Ostara Australia I oversaw the operation of a national mental health specialist employment service. I have been Chief Executive Officer for CMHA since early 2019.
Through my life, like almost everyone, moderate and serious mental health issues have affected some members of my family and close friends and this personal experience along with a life-long passion to understand "life, the universe and everything", and an idealism to "make the world a better place" have been key personal and professional drivers. In 2013 I was privileged to be awarded an Order of Australia Medal (OAM) for my community activities.
James McKechnie - Manager, ACDC Project, Community Mental Health Australia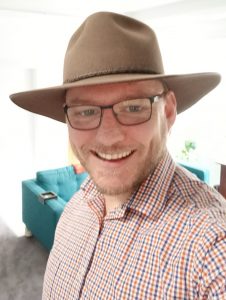 I am an experienced manager within the non-government mental health sector in Australia. I have been a manager since 2012; having developed and managed State and Commonwealth government funded mental health support programs, as well as NDIS service delivery. I have extensive experience managing services of two of the largest Mental Health NGOs in Australia, at which I have managed residential mental health and NDIS programs, as well as Partners in Recovery. I also have previous experience as a Senior Consultant working on an NDIA funded national project.
I have a strong commitment in my work to inclusion and codesign. I have a strong personal commitment to working for social justice and I bring an anti-oppressive attitude to my work. These values guide my own understandings of recovery orientated practice.
I am a qualified Social Worker and I have a Masters in Social Work, degrees in psychology and arts, and qualifications in management and group facilitation. For many years I volunteered as a telephone counsellor and mentor, and I am very passionate about social justice. When I'm not working, I play soccer and guitar and I enjoy camping and hiking.
I live in South West Sydney, on Darug country.
Hunena Khan - Partnerships and Engagement Manager, ACDC Project, Community Mental Health Australia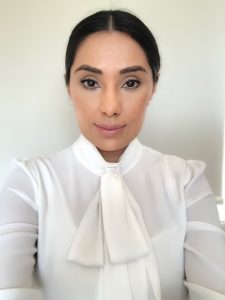 Partnership & Engagement Manager, ACDC Project, Community Mental Health Australia
I have over 10 years of experience in working clinically as a Counsellor and non-clinically as a community worker to build initiatives that contribute to building healthy policies, strengthening community actions and improving mental health service delivery for consumers and carers. I also have an extensive background in building partnerships, stakeholder engagement and working on capacity building projects for the homeless, prison populations, and people transitioning from acute mental health wards.
I belong to a Culturally and Linguistically Diverse background and I am passionate about de-stigmatisation of mental health in diverse communities and advocating for social justice for people from marginalized, disadvantaged and minority groups.
I have qualification in Medical Science, Psychology and Counselling, with a Master's in Human Rights Law & Policy. I have also volunteered for charities such as Beautiful Minds as well as Lifeline and AMAL Line, where I volunteered as a Telephone Counsellor. I have also interned as a volunteer in anti-human trafficking campaigns in Nepal in which I worked with victims of sexual exploitation.
In my spare time, I practice Martial Arts (Taekwondo) and enjoy painting.
I live in Prestons in South West Sydney and acknowledge the original inhabitants of the Liverpool area, being the Darug and Tharawal Aboriginal people.
Donna Moore - Partnerships and Engagement Manager, ACDC Project, Community Mental Health Australia

I have worked in the community and mental health sectors for over 20 years. Through various consulting and project management roles I have extensive experience in driving strategic improvement initiatives at both service and policy levels. I have a passion for working alongside service teams to enable increased consumer outcomes through evidence informed practice, collaboration continual learning. My main focus areas in this work have been out-of-home-care, youth mental health and domestic violence.
I have personal lived experience of trauma as well as lived experience of supporting one of my children through early childhood trauma. My family were fortunate in having immediate and long-term access to psychosocial supports which walked with us through a powerful healing journey. I was drawn to the ACDC Project through my passionate belief that all individuals and families deserve access to the supports they need, when they need them.
I live in Sydney's Sutherland Shire and acknowledge the Dharawal speaking people who are the Traditional Custodians of the land of Sutherland Shire.