Bill Gye – Chief Executive Officer
For four decades, Bill has worked with a range of organisations throughout the community mental health and disability employment sectors. During this time, Bill has taken on several CEO roles. Bill has a passionate interest for how the mind works, this lead to him completing his research thesis in meditation, and in 1995, his master's degree in Cognitive Science.
"Through my life, like almost everyone, moderate and serious mental health issues have affected some members of my family and close friends and this personal experience along with a life-long passion to understand "life, the universe and everything", and an idealism to "make the world a better place" have been key personal and professional drivers."
---
James McKechnie – Project Manager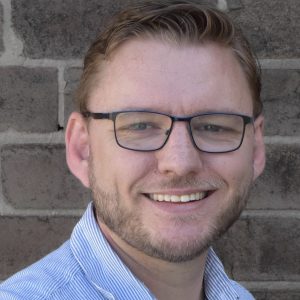 James is an experienced manager within the non-government mental health sector in Australia. During his career, he has helped to create and develop state funded mental health support programs. James has earned his Master's in Social Work, degrees in psychology and arts, and qualifications in management and group facilitation.
"I have a strong commitment in my work to inclusion and co-design. I have a strong personal commitment to working for social justice and I bring an anti-oppressive attitude to my work. These values guide my own understandings of recovery orientated practice."
---
Hunena Khan – Partnerships and Engagement Manager
Hunena has over 10 years of experience working clinically as a Counsellor and non-clinically as a community worker. She has an impressive portfolio of volunteer experience, working for charities such as Beautiful Minds and Lifeline, where she volunteered as a Telephone Counsellor.
Hunena belongs to a culturally and linguistically diverse background and has qualifications in Medical Science, Psychology and Counselling, with a Master's in Human Rights Law & Policy. Hunena now takes on the role of Partnerships and Engagement Manager in the ACDC Project.
"I have an extensive background in building partnerships, stakeholder engagement and working on capacity building projects for the homeless, prison populations, and people transitioning from acute mental health wards."
---
Julie Millard – Consultant
Julie Millard is a strong social justice and human rights advocate. Julie is a consultant and Credentialed Mental Health Nurse working in the mental health and disability sectors. As a consultant Julie advocates, develops and implements state and national projects, the majority with a focus on improving health outcomes for individuals, population groups and communities.
As an educator Julie codevelops and co-facilitates mental health workshops with people with living/lived experience. Julie is an international speaker, member of several advisory panels, Board Director, and Regional Vice President Oceania for the World Federation for Mental Health.
---

Ian Bond – Project Officer
Ian has worked in Community Mental Health Teams for many years, as well as Drug and Alcohol services/rehabilitation.  He has proven experience in the Disability Employment sector, helping people with disabilities and mental health conditions find employment.
Throughout his career, Ian has developed IT skills, allowing him to manage/administrate networks, as well as maintain websites and databases.
"Working with people in the community to keep their Mental Health and Wellbeing has been a lifelong passion."
---

Raymonda Dijkwel – Communications & Operations Manager
Raymonda has worked in the non-government sector, coordinating projects in rural communities to improve health outcomes for children.
She experience working with stakeholders, and is able to bring them together to work on one positive outcome, regardless of differing opinions, priorities and motives within these groups.
Raymonda has a Master's in Law and Criminology, as well as qualifications in criminal investigations, management, and risk & incident management.
"I am passionate about social justice and like to contribute to create opportunities, respect and improve people's standard of living and wellbeing. I value true partnerships and the achievements of working together to achieve quality results."
---