Member
Committee Role
Organisation and Role
Anne Massey
Chairperson
Independent
Irene Gallagher
Representative of people
with a lived/living
experience of mental
health issues (Consumers)
CEO, Being
Sarah Sutton
Carer Representative
Independent
Gary Hanson
Representative from the
Research Sector
Mental Health &
Palliative Care,
Australian Institute of
Health and Welfare
Kerry
Hawkins
Representative from the
CMHA Board
Commissioner,
National Mental Health
Commission
Jennifer
Black
Representative from the
CMHA Executive
Leadership Group
CEO, Queensland
Alliance for Mental
Health
Samantha
Sharp
Representative from a
Primary Health Network
(PHN) Cooperative
Director of
Commissioning and
Performance, West
Victoria PHN
Fiona
Cromarty
Representative of the
NDIA and Local Area
Coordination
Branch Manager,
Partner Program
Partner & Contact
Centre Division, NDIA
Lisa Brophy
Representative from the
Academic Research Sector
Professor and
Discipline Lead, Social
Work and Social Policy,
La Trobe University
Ingrid
Hatfield
Representative from the
National Mental Health
Peak Organisation
Policy Officer, Mental
Health Australia
James
McKechnie
Manager, ACDC Project
Manager, ACDC
Project, CMHA
Anne Massey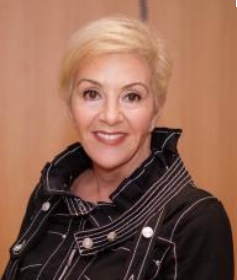 Anne has over 20 years extensive global experience in the hospitality, research,
technology software, and social sustainability sectors as a CEO, entrepreneur, executive coach, business developer, and public speaker.
From a very extensive senior career as a Global Executive with Starwood Hotels & Resorts Worldwide in the USA, and Managing Director with US-based
Communispace Corporation in Asia Pacific; to building a portfolio career as a
Chairman, Non-Executive Director and Advisory Board member, and gaining
experience in start-up's, Anne is a sought-after executive coach and public speaker.
Anne was in New York during and after 9/11 as VP Global Travel Partnerships, with a
global team and a portfolio that included 40+ airline partners. The impact on
aviation and tourism was severe and the economic downturn that followed
extensive. The experience Anne gained in managing through that period to refocus,
reshape and redefine her team has given her a unique perspective on managing
through economic and cultural change
Now based in Sydney, she is an independent Chair for The CEO Institute chairing two
Syndicate groups of CEOs', mentoring and enabling them to share practices,
experiences and ideas for personal growth and business development. Her global
business experience gives her a deep knowledge of contemporary business practices
and trends
Anne has two further Board roles. She is Board Chair for the Can Too Foundation, a
health and wellness foundation committed to improving physical fitness and mental
wellness in communities and raising funds for cancer research She is also Chair,
Steering Committee – Assisting Communities through Direct Connection (ACDC)
project – which is a new initiative for connecting people with social and emotional
wellbeing services in their communities. This project resides within Community
Mental Health Australia, which is a coalition of eight peak community managed
mental health organisations from each state and territory in Australia
Anne is a qualified executive business coach who specialises in career transitions
and personal brand development, enabling her clients to build their career goals to
achieve short- and long-term outcomes. She is also a specialist in partnering with
organisations helping them to understand how to leverage their purpose –
strategically and meaningfully – and linking purpose to profit to elevate impact on
people and society
Sarah Sutton
I have been a mental health carer for almost 30 years. Both my brothers are now participants in the NDIS, one with a Primary Diagnosis of Psychosocial Disability and the other with a Primary Diagnosis of Acquired Brain Injury, and with a secondary diagnosis of Psychosocial Disability.  As a result of family advocacy, my brothers have been able to obtain a NDIS support package of 24 hours of support per day, shared between them, through Supported Independent Living support.
On a national level, I am SA's carer representative on the National Mental Health Consumer and Carer Forum, and I am a SANE Australia Peer Ambassador. I am the carer representative for psychosocial disability on the National Disability Insurance Agency Participant Reference Group.  I'm a carer representative on a number of State groups.  I work part-time as a Clinical and Forensic Psychologist in a Medical Centre, seeing clients under the Better Access and NDIS schemes. I also work part-time for SA government, with the Department for Correctional Services, and my current role is assisting prisoners access the NDIS.
Many of these individuals are aged in their 30s and 40s, have experienced homelessness, mental illness, severe drug abuse, unemployment, a lack of education, severe head injuries, and have unaddressed physical health needs, yet they have never before received disability support. I am particularly passionate about individuals who continue to fall through gaps, although I personally do not like the terms "severe and complex mental illness" as it positions the person in a negative light, when often they are having difficulties in their life due to a lack of good psychosocial community support around them. I am a strong advocate for personal choice and control, and also for improving community supports so that consumers have much greater options available to them, when they need them.
There are various reasons why many people do not access support, disengage from services, and as a result, experience significant social isolation. Many of our clients in Correctional Services do not seek help, are suspicious of government and other services, many are from an Indigenous or CALD background and do not even have a word for disability in their first language, and a significant number live in regional and remote areas of the state, where services and support are scarce.
Whilst I believe that the best approach is for people with psychosocial disability to speak for themselves, when this is not possible due to a lack of skills or confidence, or stigma and discrimination, it is imperative that families and others advocate on their behalf and are included in planning and research initiatives.
Kerry Hawkins
She has previously worked as a senior program manager for the National Disability Insurance Scheme, the WA Mental Health Commission, and as a Carer Consultant for North Metro Adult Health Service. Her other board appointments include Helping Minds, the Recovery College of WA, Mental Health Carers Australia, and Emerging Minds. She is also the deputy carer co-chair of the National Mental Health Consumer and Carer Forum.
A graduate of Boston University's Global Leadership Institute's Recovery Class of 2013, she is also a Commissioner on the National Mental Health Commission.
Jennifer Black
Jennifer is the CEO of the Queensland Alliance for Mental Health which is the peak body for the community mental health sector.  She is new to QLD and has previously held some key roles in Victoria previously, including Deputy Mental Health Complaints Commissioner for Victoria and the Executive Director of Mental Health and Drugs and Alcohol Services for Barwon Health.  Initially trained as an Occupational Therapist, she has over 30 years' experience in government, public, private and not for profit mental health sectors.
Samantha Sharp
Ms Samantha Sharp
Director Commissioning & Performance
Western Victoria Primary Health Network
Sam commenced at WVPHN in February 2018 and has spent the past two years redesigning and reframing the business of commissioning with a quadruple aim lens, bring human centred design into the work of the PHN. Sam has recently taken up responsibility for system integration within the business, including GP engagement, workforce development and health pathways.. At a State and National level Sam is driving change in the mental health and aged care spaces, working within the  Prior to this she spent the last three and a half years at Moreland City Council as the Manager of Aged and Community Support, most of that driving system change in rethinking the way services may look in the future at a statewide level. Sam has spent the last nine years redesigning HACC services with a continuous quality improvement lens, driving quality outcomes. In addition, she has worked to drive sector-based change in the changing Ageing landscape through collaborative regional projects as well as leading Council through the NDIS and CHSP sector changes.
Sam has spent over 20 years working in different services in the South West of Victoria, having worked in Aged Care, Children's Services, Youth Work, Community Development, Emergency Management and Drug and Alcohol for Glenelg Shire Council, Portland District Health, and the former Portland Community Health Centre. Sam also collaboratively developed the first Barwon South Western Region Drug & Alcohol Manual for Generalist Health and Welfare Workers, which TAFE's utilised for a number of years as a training resource for Certificate III and IV AOD studies.
Sam has previously developed regional networks in youth, sexual health, and ageing and is currently the inaugural Chair of the North Metro Community Care Alliance, an alliance of Commonwealth Home Support Services.
Sam has a Bachelor of Arts Education, Bachelor of Social Work, Masters of Business Administration and an Advanced Diploma of Public Safety and is a graduate of the Leadership Victoria – Williamson Community Leadership Program.
Lisa Brophy
Professor and Discipline Lead
Social Work and Social Policy
Dept of OT, SW and SP
School of Allied Health, Human Services and Sport
Website: https://scholars.latrobe.edu.au/display/lmbrophy
Honorary Principal Research Fellow
Recovery and Social Justice Unit
The Centre for Mental Health, MSPGH
The University of Melbourne
SUMMARY
My current position is Professor and Discipline Lead in Social Work and Social Policy at La Trobe University. I am also an honorary principal research fellow in the Centre for Mental Health in the Melbourne School of Population and Global Health at the University of Melbourne, leading the Recovery and Social Justice Unit. I was recruited to the position of Director of Research at Mind Australia (Mind) in January 2011 in a position that was conducted in partnership with the Centre for Mental Health. I was employed full time by the University in an innovative in-reach and capacity building position. My research focus has been on people experiencing mental ill illness and psychosocial disability and their recovery, social inclusion and human rights. These research interests will remain in my new position that also requires leadership and service to the University and involvement in teaching Social Work students from undergraduate to PhD.
I have a professional background in Social Work and a career long commitment to the mental health field of practice dating back to 1985. I graduated with a Master's in Policy and Law from La Trobe University in 1995 and a PhD from The University of Melbourne in 2009. My PhD focused on good practice with people on Community Treatment Orders and I have been involved in local and international collaborations regarding mental health law and its implications for policy, law reform and direct practice. I was a member of the expert advisory group that reviewed the Victorian Mental Health Act, 1986. I am a current sessional community member of the Victorian Mental Health Tribunal and I was reappointed in April 2018.
The Centre for Mental Health has considerable expertise in relation to mental health research and my position led me to be involved in many research activities including receiving competitive funding grants. My position also included leadership activities at the University including being a member of the Melbourne School of Population Health's Human Ethics Advisory Group for 7 years. In 2016 I participated in the University's Academic Women in Leadership program and in 2018 participated in the University of Melbourne's Research Mentors Program. The aim of this elite Program was to provide outstanding research leaders in the University with the ideas, concepts, and tools to become more knowledgeable and effective mentors of their research staff and students
My career has included a great depth of experience in Social Work practice and leadership and many roles in Schools of Social Work including student placement liaison person, lecturer, sessional tutor and course coordinator. My background in developing and teaching law, ethics and human rights subjects at La Trobe University, The University of Melbourne, and RMIT has led to ongoing collaborations with colleagues in schools of social work in relation to guest lectures, higher degree student supervision, mentoring, and supporting research initiatives.
For 8 years I was in a research only position that has fostered strong interdisciplinary partnerships, working in collaborative research teams with academics from a range of disciplines and universities, across Australia and internationally. Our teams have also included people with lived experience and partners organisations. I have therefore had the opportunity to be involved in research and evaluation activities that are highly participatory and contribute to making a difference for people with mental health illness and psychosocial disability.
Ingrid Hatfield
Policy and Project Officer, Mental Health Australia
Personal profile
I am passionate about the development of social policy which improves people's lives and promotes flourishing communities. I thrive in contributing my rigorous analytical and relational skills in a team environment to achieve strategic outcomes.
I live and work in Canberra, on Ngunnawal and Ngambri country.
Professional experience
I have significant experience in national policy and advocacy in the social services sector. I have represented national service provider networks to influence social and economic policy to support inclusion, social justice and wellbeing. In various roles for non-government peak bodies, I have facilitated national stakeholder networks to drive collaboration and inform a strategic policy and advocacy agenda.
I am particularly proud of my work alongside Aboriginal and Torres Strait Islander staff to establish a national First Nations Staff Network across Anglicare Australia member organisations, enabling new levels of connection and influence. My other achievements include leading a research inquiry into the impacts of income management trials in regional communities, and presenting the findings and recommendations of this work to a Senate inquiry.
In my role at Mental Health Australia, I advise on national mental health reform and support the implementation of innovative projects to improve mental health service delivery. I have the privilege of collaborating with a diverse range of stakeholders including people with lived experience of mental illness, service providers, researchers and government leaders.
Volunteer experience
In a voluntary role with Nations Heart FoodHut, I assist people to access affordable groceries while building social connections. I value this opportunity to learn from people with diverse life experiences, and to support social inclusion in my local community.
Qualifications
Bachelor of Science (Psychology): Australian National University
Bachelor of Arts: Australian National University