The Centre for Social Impact (CSI) is working with Community Mental Health Australia as an evaluation partner for the Assisting Communities through Direct Connection (ACDC) project.
CSI is a collaboration of three universities: the University of Western Australia (UWA), the University of New South Wales (UNSW) and Swinburne University of Technology (Swinburne). Together, CSI aims to catalyse positive social change, to enable others to achieve social impact. They do this through transformational research that is rigorous and purpose-driven, and through working with people, communities and organisations to grow their capabilities.

Wellways Australia Limited is a leading not-for-profit mental health and disability support organisation with services in Queensland, New South Wales, the Australian Capital Territory, Victoria and Tasmania.

Stride are dedicated to providing specialist mental health services which improve the lifelong mental health of children, young people and adults – and help people with complex needs live better.

MHF worked with vulnerable people, in the ACT, who have the lived experience of mental illness. Services provided included accommodation and outreach aiming towards stable housing, capacity building, social inclusion and other skills that enabled the people to have a quality of life.

The HMS Collective provide a range of community services including disability support, mental health support, aged care, and assistance for many other health conditions.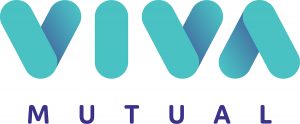 Viva Mutual deliver local, personalised health and wellbeing support services through a connected network of dedicated support workers, health and care professionals.